Jury returns not guilty verdict in Ramsey trial Friday afternoon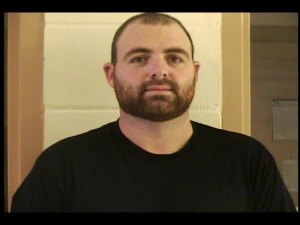 by Teresa Eubanks, Journal Editor
A six-member jury was out for just 34 minutes before rendering a not guilty verdict in Friday's trial of Drew Ramsey, 32, of Bristol.
The trial started Friday morning as the state laid out its case against the defendant on a charge of selling methamphetamine within 1,000 feet of a church.
Two deputies testified for the state, along with an FDLE chemist and the informant. Ramsey's attorney, Jack Myers, did not call any witnesses in the one day trial.
Courtroom observers indicated that there was contradictory testimony, citing one example in which a deputy said that the Liberty County Sheriff's Office did not pay informants but acknowledged that an informant was promised that charges against his mother for selling methamphetamine would be dropped if he helped make the case. Later, the confidential informant took the stand and told the jury that he had been given $100 in addition to having his mother's charges dismissed for agreeing to assist in the Ramsey case.
Assistant State Attorney James Bevill told the jury that the agreement with the informant was a "necessary evil" to allow them to move up the food chain and "get the bigger fish."
Once the jury was out they requested to review some video which deputies said showed the informant paying Ramsey for methamphetamine. On the stand, deputies indicated the informant had been readied for the exchange at a site that differed from the one where he was shown in the video.
Myers said no phone records were produced to prove the state's assertion that deputies used the informant's phone to set up the exchange with Ramsey. The attorney said he believes several discrepancies in the case may have discredited the witnesses.
Ramsey remains in the Liberty County Jail, where he is being held without bond.
He is still facing charges on another sale of methamphetamine, a domestic battery case and a charge for possession of ammunition by a convicted felon.