Woman tricks man with fake $100 bill by talking him into giving her change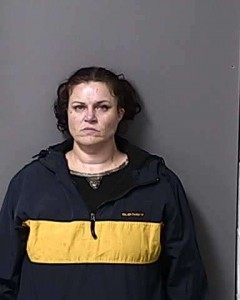 by Teresa Eubanks, Journal Editor
A 39-year-old Blountstown woman was charged with fraud and exploitation of the elderly after she reportedly gave a counterfeit $100 bill to a man she asked to make change for her.
The 72-year-old victim reported that a woman he knew only as Chrystal asked him to change a $100 bill. He then gave her four $20 bills and four $5 bills.
The man said he was intoxicated when the exchange happened but upon waking up and looking at the $100 bill the next morning, he realized it was counterfeit.
Calhoun County Sheriff's Deputy Bobby Sims verified that the bill was counterfeit and Lt. Todd Wheetley began looking for the suspect.
They learned that Chrystal Gail Holt and her boyfriend had stayed with the victim for about a week before leaving after trading the counterfeit bill for smaller denominations of real U.S. currency.
A person familiar with Holt told the sheriff's office that he had seen her with two $100 bills earlier, which he described as being "clearly fake" with the words "movie money" in small print on each. He said when he saw the bill given to the victim, it appeared to be the same with the exception that it looked like someone had tried to wash off the words "movie money."
Holt is being held without bond.