Driver charged with DUI in Thursday crash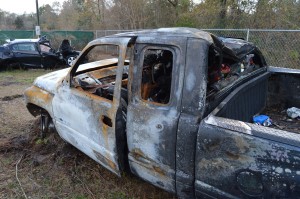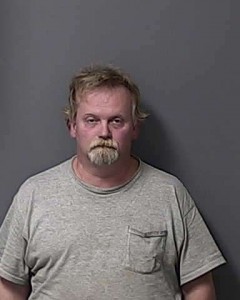 by Teresa Eubanks,
Journal Editor
A 49-year-old Blountstown man who escaped injury after losing control of his truck - which then overturned and burned - was arrested for driving under the influence with property damage and careless driving last Thursday evening.
According to the Florida Highway Patrol (FHP) report, Joel Alan Kirkbride was traveling south on SR 71 around 8 p.m. on Jan. 11 when his 2001 Dodge Ram 1500 pickup went off the road south of Altha, near NW Magnolia Church Road.
The truck was entering a curve when it crossed the centerline into the oncoming lane. The driver overcorrected, causing the truck to rotate in a clockwise direction and go off the pavement, according to the initial report by FHP Trooper William O'Pry.
The truck struck a utility pole and came to rest on the westbound shoulder near the woodline. FHP Trooper J. Gentry arrived on scene to find the vehicle still burning. The driver, who was wearing his seatbelt, was not injured.
A witness reported that the driver had attempted to leave the scene.
As he spoke with Kirkbride, Trooper Gentry noted that the driver's eyes were bloodshot and watery and he smelled strongly of alcohol.
Kirkbride stated that he crashed after dodging a deer in the road. The trooper's report noted that Kirkbride admitted that he was guilty of drinking and driving.
After refusing to take a roadside sobriety test, Kirkbridge was taken to the Calhoun County Jail. Two breath samples showed his blood alcohol content to be .179 and .169, twice the legal limit.
The truck was totaled, with the fire burning the blue paint off the front of the vehicle. Damages to the utility pole, which is owned by Florida Public Utilities, was estimated to be $3,500.
He was later released on $5,000 bond.