Hosford recycling business burns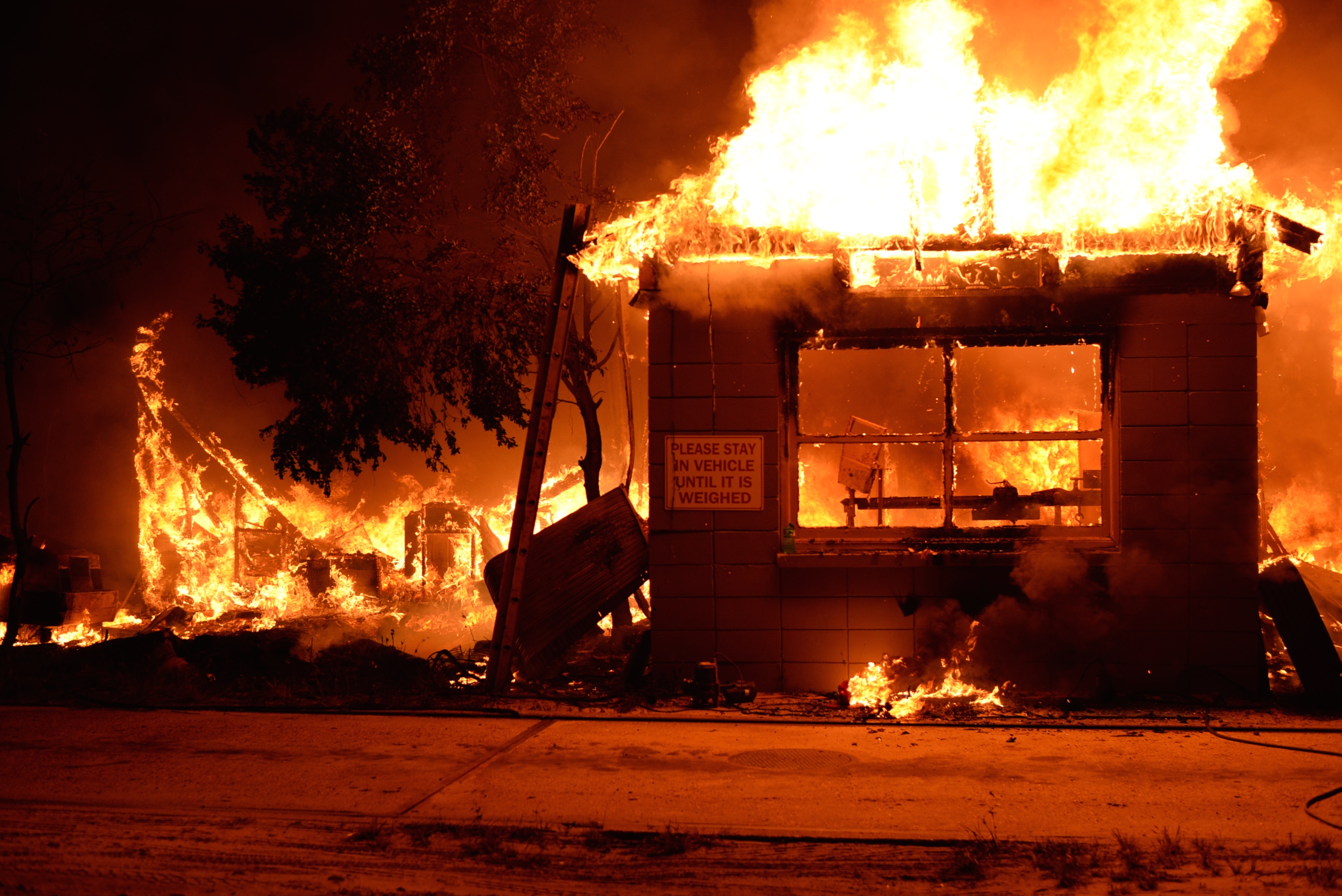 Four fire departments, Liberty EMS and the Liberty County Sheriff's Office responded to a blaze at Kyle's Recycling on SR 65 South in Hosford shortly before midnight Monday.
They arrived to find a roaring fire consuming the office building and a semi-trailer at the site. The flames also damaged or destroyed other items on the property owned by David Kyle.
Hosford-Telogia VFD Chief Dallas Ramer said fire crews remained there for over five hours before the blaze subsided.
Investigators from the Fire Marshal's Office were on scene early Tuesday morning to determine the cause.
No injuries were reported. No one was said to be present during the fire.
Responding fire departments included Hosford-Telogia VFD, Rock Bluff VFD, Estiffanulga VFD and Sumatra VFD.