Driver hospitalized after being ejected in crash on Tuesday
A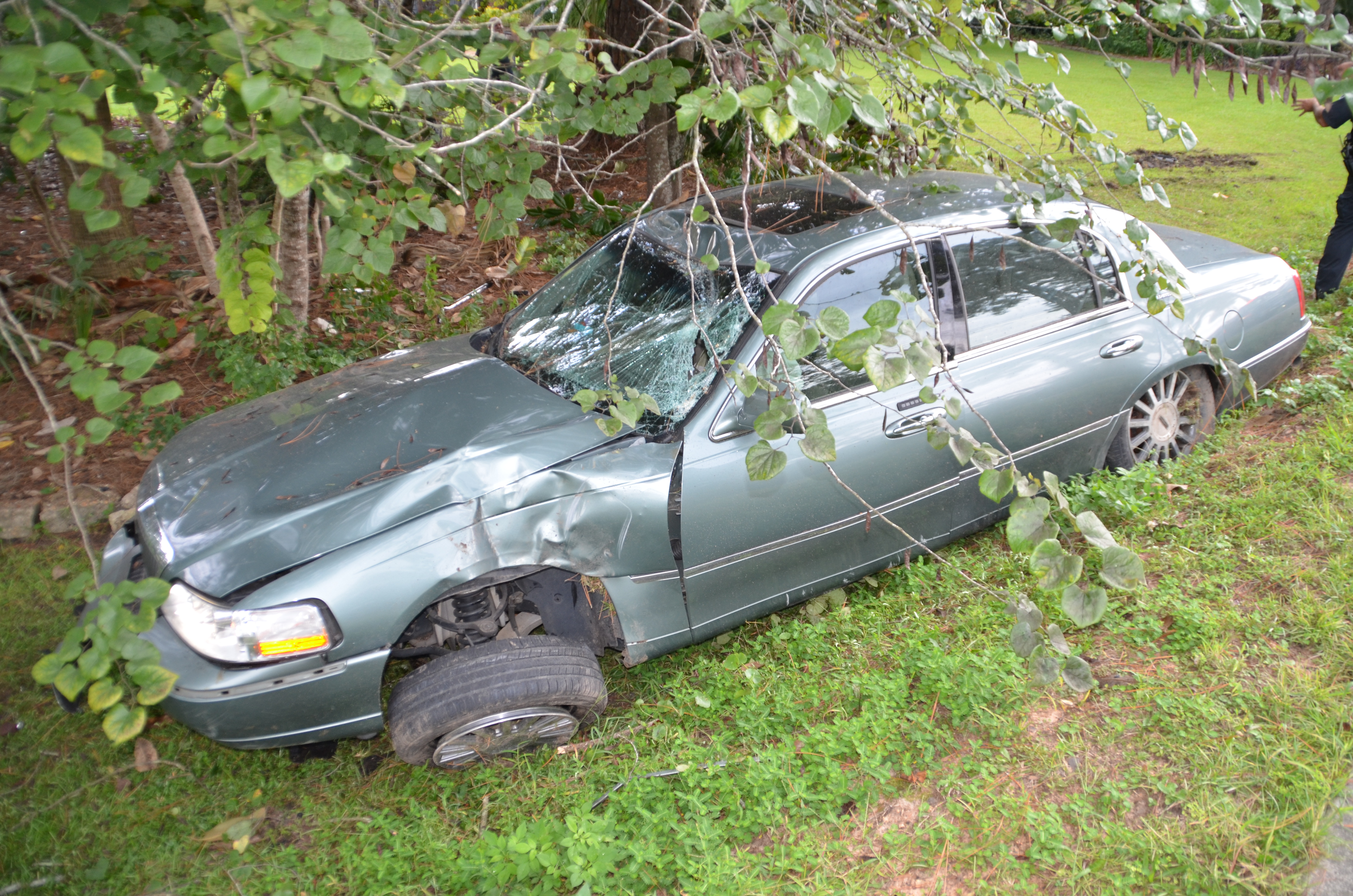 n 88-year-old Blountstown man was ejected from his car in a single vehicle accident Tuesday afternoon.
Quinn Ray Dennis was traveling on Charlie Johns Street shortly after 4 p.m. CT  when he lost control of his 2003 Lincoln Continental.
According to Blountstown Police Chief Mark Mallory, Dennis was heading north at a high rate of speed when he overcorrected, veered off the road and hit the curb.
A witness reported that the car rolled over before hitting some trees and coming to rest right side up in a drainage ditch, just north of Hentz Avenue.
"I heard screeching tires and then a big bang," said Jamey Shuler, who lives nearby. Shuler, who works part time with the Blountstown Fire Dept., went to the scene and found Dennis face down on the ground next to the passenger's side of the car.
He used his fire radio to contact the police department to report the accident.
He stayed with the injured man, whom he described as alert and oriented.  "He knew who he was and that he was hurt but he didn't know what had happened," Shuler said.
After EMTs transported the driver to the landing zone at Calhoun-Liberty Hospital, he was transferred to a helicopter and taken to an area hospital for treatment.
Shuler remained at the crash site to help direct traffic.  He said someone had turned off the car's engine a few moments before he got there.   He then cut the battery cable on the car to prevent the air bags from going off belatedly and possibly injuring others at the scene.
The windshield was shattered and the two passenger side windows were both busted out.
The accident is being investigated by the Blountstown Police Department.  No information was available on the extent of the driver's injuries.