Man arrested for attempting to run down wife with car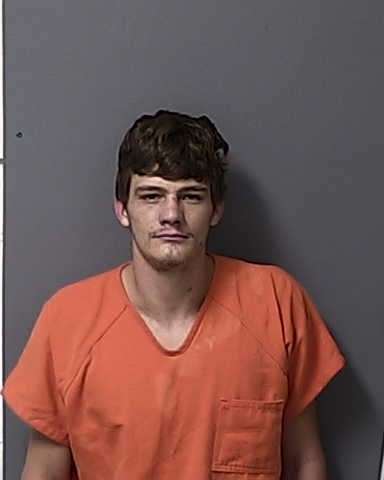 A 23-year-old man was charged with aggravated assault after Blountstown Police Dept. Lt. Timothy Partridge saw him drive onto the sidewalk and try to run a woman down with his car.
Partridge and BPD Officer Christian Smith responded to a call reporting an altercation between a white male and female on North Pear Street, just across from the police department,  at 8:39 a.m. Aug. 9.
Tyler Elliot, of Blountstown, was immediately pulled out of the 2009 Toyota four-door, put on the ground and arrested, according to a BPD report.
The woman at the scene was crying as she told officers she was his wife.  She said they had argued that morning and when he told her to get in the car, she refused.
That angered him and he became more aggressive, she said.  He started driving the car toward her in an effort to either force her to get in the vehicle or to run her down.
The upset woman stated that they were both addicted to drugs and when they ran out, things would get heated between them.
After she consented for officers to search the vehicle, an item she described as a "Mojo pipe" was found under the driver's seat.
Elliot was also charged with possession of drug paraphernalia and issued a citation for driving while license suspended or revoked.