UPDATE ON AUG. 16 FATALITY PEDESTRIAN KILLED WED. ON SR 20 WAS FROM PLANT CITY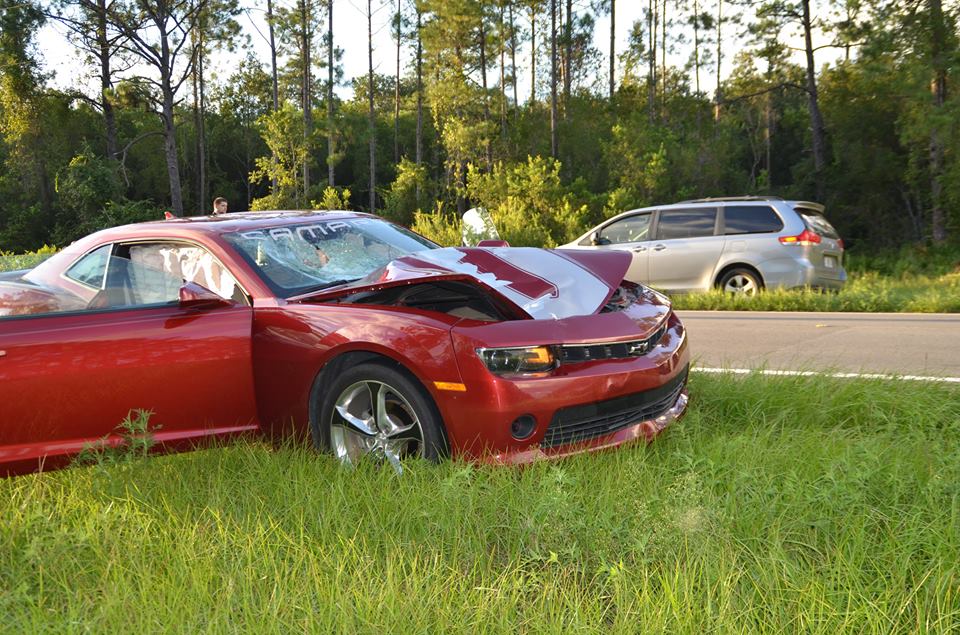 by Teresa Eubanks, Editor
Calhoun-Liberty Journal
The man killed when he was struck by a car in Liberty County early Wednesday evening has been identified as a 45-year-old male from Plant City but his name is being withheld until his family can be notified, according to a report from the Florida Highway Patrol.
Rachel N. Sims, 24, of Blountstown was identified as the driver of the 2014 Chevrolet Camaro that came up behind the pedestrian as he was walking along the shoulder of SR 20, east of the Liberty County Road Department. She was traveling with one passenger, a two-year-old
child. They were not injured.
The FHP report states that the car drifted out of the eastbound travel lane and collided with the pedestrian. The vehicle then came to a controlled stop on the south shoulder of SR 20. The crash happened at 7:23 p.m.
The investigation is continuing and charges are pending.
Trooper D. Finuff is investigating the crash. Cpl. E. Hunt is investigating the homicide.
——————————————————————
CAR HITS & KILLS MAN
WALKING ALONG SR 20
by Teresa Eubanks, Editor
Calhoun-Liberty Journal
A man walking on the shoulder of SR 20 around 7:30 p.m. today was killed when a driver left the road and struck him, according to Lt. John Summers of Liberty County Sheriff's Office.
The accident happened east of the Liberty County Road Department.
Witnesses said the victim was walking three or four feet off the roadway when an eastbound car came up from behind and ran into him.
FHP troopers are at the scene at this moment and speaking with the driver, who is believed to be from Alabama.
The victim has not been identified, however, officers on scene believe that the man had been released from the Calhoun County Jail earlier today.
PHOTO: The vehicle that struck the pedestrian is pictured here moments after the tragic accident.
JOHNNY EUBANKS PHOTO
————————————————
Updates will be posted when information becomes available. Look for full details in next week's issue of The Calhoun-Liberty Journal.