Body found in home after Wednesday morning fire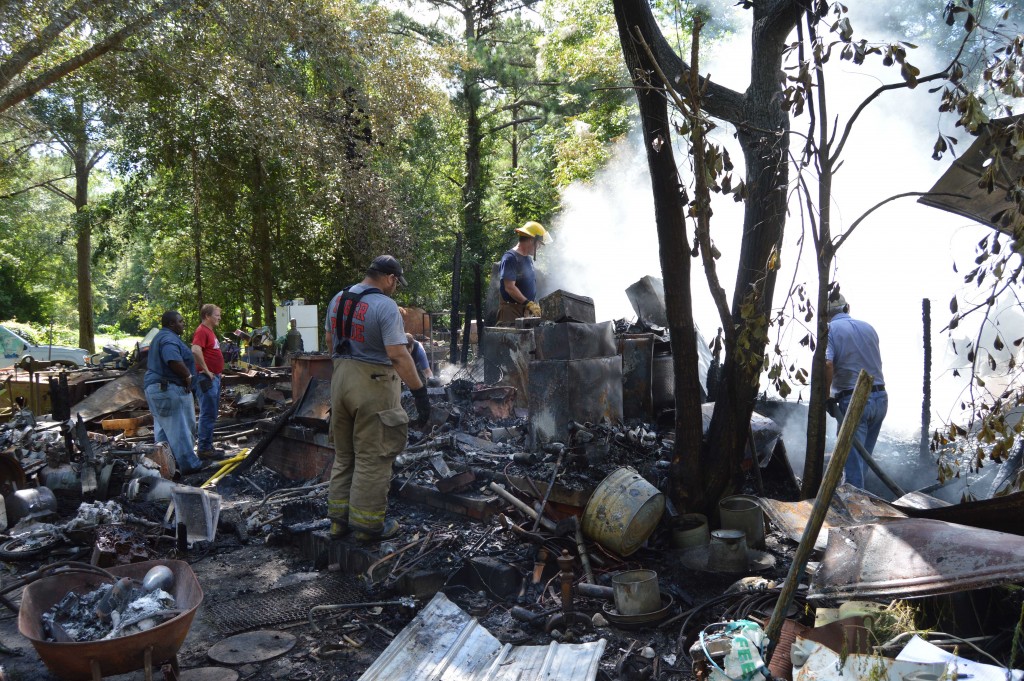 by Teresa Eubanks, Journal Editor
Investigators with the State Fire Marshal's Office are on scene at this moment examining the aftermath of an early morning fire that destroyed a woodframe home and claimed one life.
A body was found in a bedroom of the residence of Robert Craig Yon, located on Troy McCroan Road off 69A in the Altha area.  No positive identification has been made at this time, according to a report from the Calhoun County Sheriff's Office issued Wednesday afternoon.  The body has been sent to the 14th Judicial Circuit's Medical Examiner.
The fire was reported at 6:09 a.m. CT.  Firefighters arrived to find the home fully engulfed in flames.
Responding fire departments included Nettle Ridge, Altha and Magnolia.
FDLE and ATF were also called to the scene.
Investigators are expecting a team from Jacksonville to arrive late today with a dog trained to sniff out accelerants.
Calhoun County Sheriff's Office Lt. Todd Wheetley confirmed that a deputy was dispatched to the residence around 3 a.m. this morning.  That report is not yet available.  Yon, who lived alone, was known to call law enforcement officers out to his home at times, according to Wheetley.  Yon had previously expressed concerns to deputies that "people were watching him," Wheetley said.