Three charged with Blountstown burglary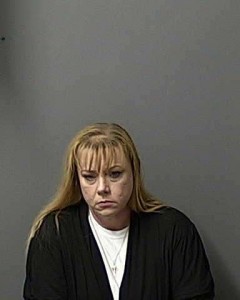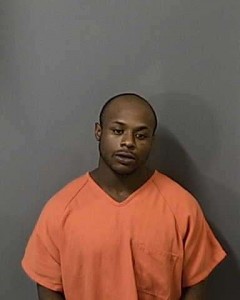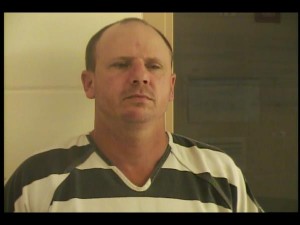 Three Altha residents were arrested Thursday on charges stemming from a May 30 burglary of a Blountstown house.
The homeowner reported a long list of stolen goods, including:
•A Remington 700 30-06 rifle
•A 10/22 Ruger semi-automatic rim fire rifle
•A Glock .40 caliber Model 22 1GEN
•A Mossberg 20 gauge pump shotgun
•Approximately 700 .22 rounds
•A hunting bow with carbon express arrows
•Four swords, two knives, two empty .40 caliber magazines
Other items taken included a blue Ibanez Gio guitar, two tattoo machine power supplies, tattoo ink, night vision monoculars and a camouflage tactical vest.
The homeowner realized the items were missing after he returned from work.  He told investigators with the sheriff's office that his door had been left  unlocked.
After checking area pawn shops for the guns, deputies learned the owner had received information that Starla Simco, 40,  had been involved in the burglary and had already gotten rid of the stolen property.
The Mossberg pump shotgun was seized from a Liberty County residence when deputies were dispatched to a disturbance that resulted in the arrest of Tommy Thurman for gun possession.  The rifle was identified by the owner, who had left a notch in the weapon's wooden  pump.
Simco was found hiding in the yard of her home on June 12 and taken into custody on a previous charge.
When questioned about the burglary, Simco denied being involved.  She told an investigator that on the day of the burglary, she got a call from Eric Daniels, 21,  asking her to pick him and two others up from where they were walking along CR 69A.
She said all three were carrying duffle bags when she picked them up and took them to Segers Road to meet with Tommy Thurman.
She said she didn't know what was happening until Thurman "got into my face and began yelling."  While the two were arguing, he dropped one of the duffle bags, revealing the contents which included items taken in the burglary.
When Daniels was questioned, he told investigators that he rented a place from Simco and the two had smoked meth together.  He said the day of the burglary, he, Simco and her two children - an infant and a youngster - went to a residence where she entered and later returned with several items, including the stolen Glock.  Daniels stated he stayed in the vehicle with the children.
During a second interview, Simco admitted she had taken part in the burglary.  She said she, Daniels and Rashawn Dawson, 24, had been at a CR 69-A rental home and left together.  She said she dropped Dawson off at John G. Bryant Road before she and Daniels continued on to Blountstown.
She said Dawson later called them to come meet him at a residence where she helped load up some items and denied knowing that they were stealing them.  She added that she had used crystal meth before and after the burglary.
•Simco was charged with burglary of a dwelling while armed, cruelty toward a child and abuse without great harm.
•Daniels was charged with burglary of a dwelling while armed, possession of a firearm by a convicted felon.
•Dawson was charged with possession of a firearm by a convicted felon,  possession of a firearm with the serial numbers altered or removed and principal in the first degree to attempted robbery with a firearm.  Some of those charges may be related to a previous traffic stop.