St. Pete man sentenced to 15 years for fatal crash in Clarksville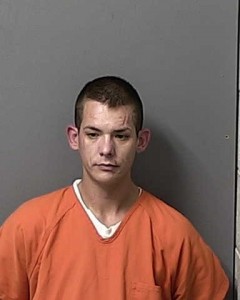 A St. Petersburg man has been sentenced to 15 years in prison for the Aug. 22, 2015 crash that killed a Clarksville woman and injured her husband.
Circuit Judge Shonna Gay handed down the sentence in Calhoun County court on June 21.
After entering a guilty plea, Wesley McHenry, 27, was ordered to serve ten years for manslaughter while driving under the influence and five years for causing serious bodily injury while driving under the influence.  The sentences will run consecutively.
McHenry, who had recently moved to Tallahassee, and was traveling south on CR 275,  approaching SR 20 when he ran the stop sign and collided with the passenger's side of the 2010 Ford Escape driven by Mark Wilburn Laramore, 57, of Clarksville, who was traveling with his wife, Candie Elizabeth Laramore.
The collision killed her and left him badly injured.
The pair were returning home around 7:30 p.m. after making a trip to the grocery store.  They were looking forward to seeing their 15-year-old daughter, who was on her way home after a church trip to Tallahassee.
The Laramores' car and McHenry's 2001 Dodge Caliber left the road and went through a fence before coming to a stop on the south side of SR 20.  The vehicles were far enough off the road that their daughter and her friends heading home on a church bus did not recognize the cars as they went past the scene shortly after the deadly collision.
According to the state attorney's office, McHenry - who had both alcohol and marijuana in his system at the time -  was traveling around 80 mph when he hit the Laramores' vehicle.
Calhoun County Chief Assistant State Attorney Shad Redmon prosecuted the case.  The wreck was investigated by FHP Trooper Allen M. Scott and Cpl. Bailey.