Summers Road home discovered burning early Friday morning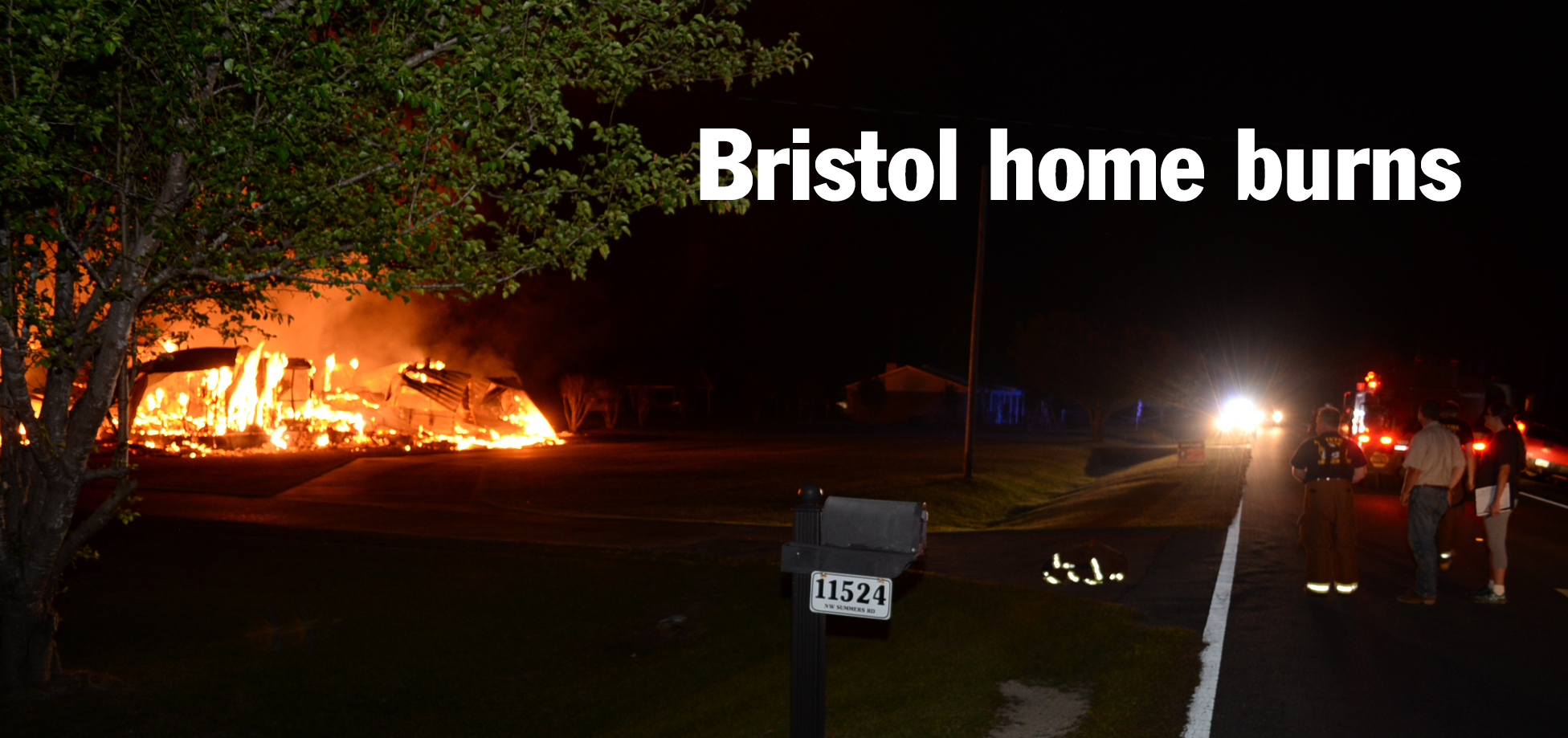 by Teresa Eubanks, Journal Editor
Volunteers from the Bristol Fire Department discovered a home fully engulfed in flames when they responded to a call on Summers Road shortly before 2 a.m. Friday, May 12.
The fire burned 30 to 40 feet out from the exterior of the structure, according to Bristol Fire Chief Dale Hobby. The second story of the home fell into the lower floor. There was little firefighters could do other than keep the blaze from spreading to neighboring homes. "We're going to cool it down and the fire marshal will be here at daylight," Hobby said at 3:30 a.m.
The home is owned by Jed and Donna Hiers, whose primary residence is in Bay County. The house, located at 11524 NW Summers Road, has been up for sale for some time.