Man who reportedly kept car without making repairs and took $1,000 now facing charges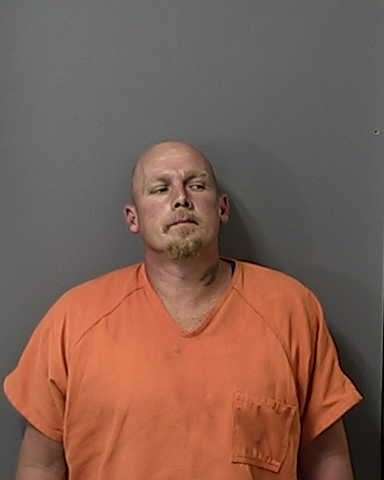 A man who offered to fix a woman's car, took money for parts and then moved it off her property has been arrested for vehicle theft and exploitation of the elderly after he failed to return it.
According to the arrest report from the Calhoun County Sheriff's Office, Christopher Lee Rowe, 39, of Quincy, stopped by the victim's home last November, where some people were making repairs to her residence.
Rowe noticed a 1998 tan Mercury sedan parked there and asked about it.  When the woman told him the car wasn't running, he offered to fix it for her.
The victim said Rowe told her he needed $1,000 to buy another engine.  She gave it to him and had him sign a receipt for the money.
Rowe returned a few days later and removed the car, telling the owner  he was going to repair it.   The day he took the car he told her all he needed to do was remove three bolts before putting in a new motor.
Several weeks went by with no word from Rowe, the victim said.  When he did not respond to calls to his cell phone by mid-March of this year, she contacted the sheriff's office.  Lt. Todd Wheetley called the number, left a message and Rowe later responded.
Rowe told Wheetley that he only "had a couple of bolts to remove" before he could put the new engine in.  When asked why he had not been in contact with the owner for months or finished the job, he gave several excuses.  He then stated that he would return the car and pay her back the $1,000.
On April 4, the owner contacted the sheriff's office again to report she had not heard from Rowe.  Efforts by the sheriff's office to contact him were also unsuccessful.
Wheetley then drove to Rowe's home and saw the car in the yard, covered with dust and leaves making it appear it had been untouched in some time.
Rowe was taken into custody May 3 and subsequently released on $5,000 bond.