Body removed from burned home Friday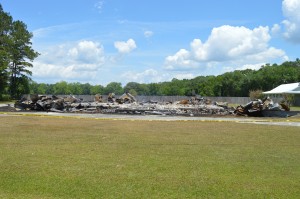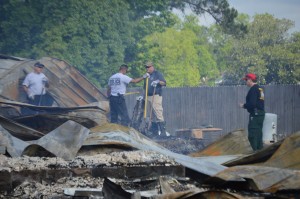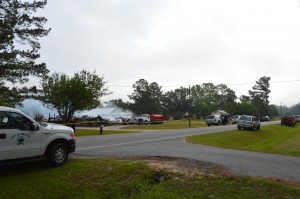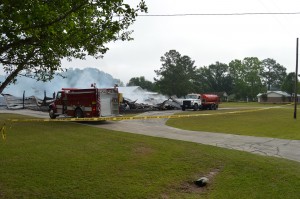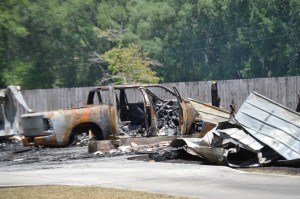 by Teresa Eubanks, Journal Editor
A body has been removed from the home that burned on Summers Road in Bristol Friday morning, according to Bristol Fire Chief Dale Hobby.
The home is owned by Jed and Donna Hiers, whose primary residence is in Panama City.  Jed Hiers had been staying at the residence during the week while working with Richard Brown Logging, where he handled the books.  On weekends, he returned to Panama City to be with his family.
The body, which has not been identified, was found on the bed in a bedroom by the garage, according to Hobby.  It was transported to the medical examiner's office for autopsy.
Firefighters feared the worst when they arrived on scene Friday morning and saw Hiers' truck parked in the garage around 2 a.m.
Hiers' employer, Richard Brown, told a friend that Hiers was expected at work Friday morning.
Hobby said it's yet to be determined where the fire started and how it began.
"The house is a total loss.  There's nothing left but the slab and metal roofing," said Liberty County Sheriff Eddie Joe White. "It's just ashes."
The sheriff and deputies were standing by at the scene Friday after investigators with the state fire marshal's office concluded their work and a team from the Florida Department of Law Enforcement arrived to begin their investigation of the site.
White said the investigation has been turned over to FDLE and agents are there now analyzing the area where the body was found.
"We don't want to leave any stone unturned in this investigation," the sheriff said.