Charges pending against inmates following attack in Calhoun Jail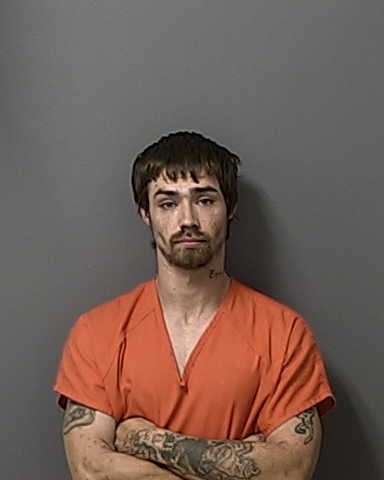 by Teresa Eubanks, Journal Editor
A man booked into the Calhoun County Jail on sexual battery and child pornography charges was taken to the emergency room after being attacked by two other inmates last week.
The inmates, along with a third man who held up a broom to block the security camera, are facing battery charges, according to Calhoun County Sheriff's Office Investigator John Scheetz.
Bradley Allen Pitts, 26, of Blountstown, was punched numerous times and apparently knocked out, according to Scheetz.  "There were no fractures and no cuts," Scheetz said.  "He had soft tissue swelling on the right jaw area, a small abrasion in the hairline above his left ear and some red marks on his right bicep," he said.
Scheetz said Pitts' recollection was not clear but he said he believed he was raped.
No assault-related injuries were found during an examination by a sexual assault team, according to Scheetz.  He added that swabs were taken to be tested at the FDLE lab to see if DNA could be found to indicate an assault.
The attack lasted two minutes and 40 seconds, according to Scheetz, who reviewed hours of jail surveillance footage from shortly after 1 p.m. on April 26.
Just before a broom was lifted up to cover the lens of the security camera, Pitts was seen arguing with another inmate.
That man, according to Scheetz, previously lived with Pitts and his girlfriend.  The former roommate had pulled a gun on Pitts several months ago and "they had a bad history," according to the investigator.
Pitts said that two inmates hit him and "my whole body was hurting."  He said he remembered getting hit twice in the head and kicked.  He said when he regained consciousness, his pants were inside out, his legs were in one hole of his boxers and he was bleeding.
The jailer was alerted and called EMS, according to Scheetz.
  •   •   •   •   •
A family member is questioning why Pitts was allowed to be placed in the jail's general population because alleged child sex offenders are often targets of other inmates.
According to Scheetz, unless an inmate is charged with murder, attempted murder, escape with force or is on suicide watch, it is jail policy to move the inmate into a cell with others within 72 hours of their arrival.  The investigator noted there are several others in custody on charges similar to Pitts who have not been targeted for attack.
Pitts was booked into the jail on April 23 around 1 p.m.  On April 26, he was transferred to a dorm with eight other men.  He is now housed in a single bed pod.
Another concern raised was why wasn't a second person - who some believe had orchestrated the filming of the incident with the child -  being charged?
Pitts was arrested after allegedly making a video recording of a child performing a sex act on him. Scheetz was quick to point out that no one else was charged because "there was no one else in the car" other than Pitts and the child.
"I am aware of other allegations of other person(s) involvement and I will continue to investigate that avenue thoroughly. If anyone has any information about somebody else being involved, please come to my office and give a statement," the investigator said.