Blountstown man charged with sexual battery, production of child pornography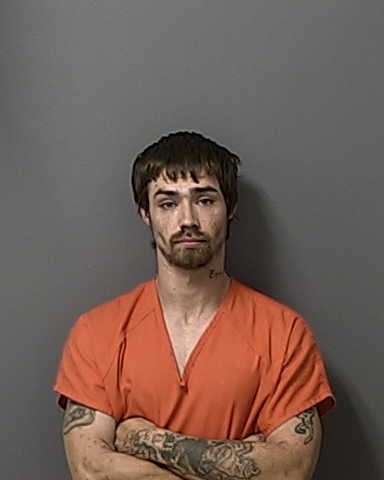 by Teresa Eubanks, Journal Editor
A Blountstown man is facing several charges after a video was discovered showing him receiving oral sex from a girl under 12 years of age, according to a report from the Calhoun County Sheriff's Office (CCSO).
Bradley Allen Pitts, 26, was arrested after investigators got a positive identification of the child, whose mother had to identify the little girl from the video.
Pitts had asked to borrow a friend's truck on April 5 and after picking it up at the man's house, he left his car for him to use.
The friend later took the car on a quick trip to a store. When he came out, he dropped his change into the center console of Pitts' Lincoln. After getting home, he reached over to get his change and noticed a micro SD card.
The friend later told an investigator he had "heard rumors" of Pitts taking inappropriate pictures of children, which prompted him to put the card in his phone and take a look. He saw the video of Pitts, who was sitting in the car, and filming the actions of a child positioned on the floorboard between his legs.
The SD card was turned over to a law enforcement officer who then brought it to CCSO Investigator John Scheetz.
During his review of the card's contents, the investigator found several pictures of other children in addition to the video, which was time-stamped at 17:37 on March 23, 2017. The mother of the youngster confirmed it was Pitts' voice that was heard talking to the child on the video.
Pitts is charged with:
•Sexual battery by a person in familial authority of a victim less than 12 years old
•Sexual battery of a victim less than 12 years old
•Use of a child less than 18 years of age in a sexual performance
•Production of child pornography
•Possession of child pornography
He is being held without bond at the Calhoun County Jail.
Three other young children were questioned about their contact with Pitts by investigators with the Department of Children and Families and Calhoun County Sheriff's Office Investigator John Scheetz. They did not give any information that would result in additional charges in this case, according to Scheetz.
Two prior complaints about Pitts' possible sexual activity with children were filed with local enforcement agencies in 2013 and 2016. The allegations were investigated but could not be confirmed.
Pitts has several previous arrests on other charges, including battery and driving with a suspended license. He served 18 months in prison after his 2013 conviction for domestic battery by strangulation and possession of methamphetamine.