Teen charged with marijuana & cocaine possession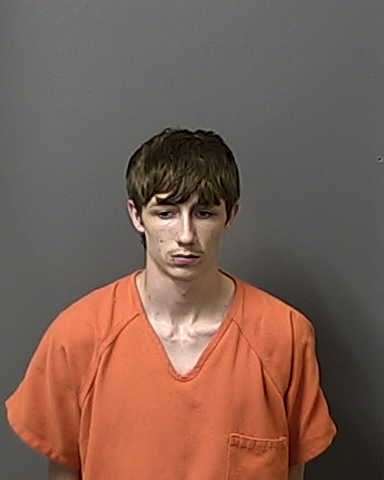 An 18-year-old from Blountstown is facing charges after he was discovered with drugs after he hit a deer on CR 275 on April 4.
Calhoun County Deputy Colby Beck was responding to another call nearby when he heard a crash around 9:18 p.m.
He and the two people he was speaking with looked over and saw a truck traveling slowly along CR 275.  The vehicle then stopped near the driveway where the three were standing outside.  They watched as the driver got out and went to check the front of the truck for damage.
The deputy went to assist the youth, who was then backing up to get off the road and pull safely into the driveway of Red Oak Community Church.
The driver, identified as Dylan Clark Hill, told the deputy he had just hit a deer.  The deputy noted in his report that he could "smell the odor of a deer carcass."
Then the deputy smelled something else, which he described as "an extremely strong odor of raw marijuana" coming from inside the vehicle.
The driver was asked to step out and was patted down.  A small digital scale, a light and five dollar bill was found in his pocket.  When the deputy checked the truck, he found a Ziplock bag under the driver's seat that held 9.9 grams of marijuana.
The deputy took Hill into custody and asked if he had anything else illegal on his person.  He replied that he did not.
After arriving at the jail in Blountstown, a correctional officer was beginning to inventory his property and search him when he saw Hill trying to conceal something with his hand.  Hill dropped a plastic bag that held five grams of cocaine. The correctional officer stopped him from picking it up.
Hill was charged with possession of more than 20 grams of marijuana, introduction of contraband and possession of cocaine.
The vehicle Hill was driving turned out to be registered to one of the people the deputy had been talking to before the deer was hit.  The owner stated that Hill was not supposed to be driving the truck.