Man charged with using credit card found at fuel pump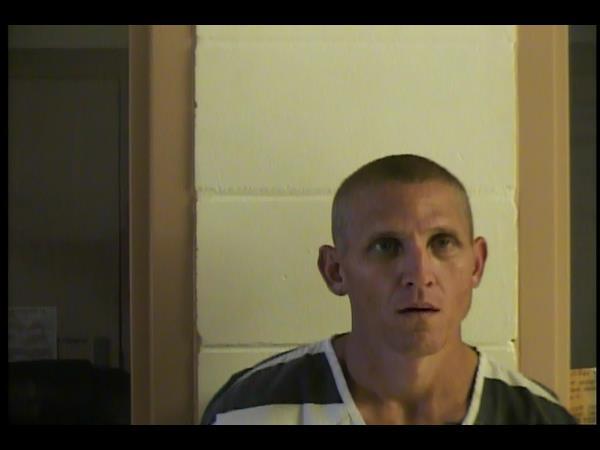 by Teresa Eubanks, Journal Editor
A man who bonded out of the Liberty County Jail last month following his arrest for failing to register as a sex offender is back in custody after investigators determined he made several purchases with a credit card he found on the ground next to a gas pump.
Joshua Lynn Standridge, 34, is charged with criminal use of personal identification information, obtaining a credit card through fraudulent means, theft and failure to register as a sex offender.
The victim had gone to the Express Lane in Bristol April 2 to fuel up a vehicle when he pulled his wallet out to pay for the gas.  He remembered putting his wallet back in his rear pocket but later discover a section that held his Florida ID, Social Security card, Discover Credit Card, Exxon Gas Card and two ATM cards was missing.
He contacted the Liberty County Sheriff's Office the next day and reported that he believed he had unknowingly dropped the cards near the pumps.  He said he had been contacted by Discover Card about suspicious activity on his card on April 2, which included:
•Two transactions from Family Dollar in Bristol, one for $22 and another for $93
•One purchase from the Dollar General in Bristol for $95
•Two transactions from Busy Boys in Hosford; one for $12.94 and another for $23.13.
•One transaction at a Dollar General in Eastpoint, amount unknown
The card holder was notified that an effort had been made to use the card in Mexico Beach but it was declined.
The owner canceled his other cards and was reimbursed for the fraudulent charges.
After speaking with the stores where the purchases had been made and examining security video, investigators were able to identify Standridge.
A review of the video at the Express Lane showed the victim arriving at the pumps at 2:08 p.m. and leaving at 2:14 p.m.  At 3:03 p.m., a man later identified as Standridge was seen pulling up in a Ford Taurus.  He got out, went into the store and then returned to his car and began pumping gas.
According to the arrest report, Standridge can be seen walking around one of the pumps and bending over before standing back up and returning to his car.
The man in the video at the gas pumps matched the customer seen in local stores later that afternoon.
Investigators learned that Standridge had left his Liberty County residence and apparently moved to Franklin County, where he had failed to register with the specified time frame for a sex offender to give notice to local law enforcement.
Prior to this arrest, Standridge had been released from the Liberty County Jail on $7,500 bond.  He is currently being held without bond.