Teardown will start Monday on Anders Building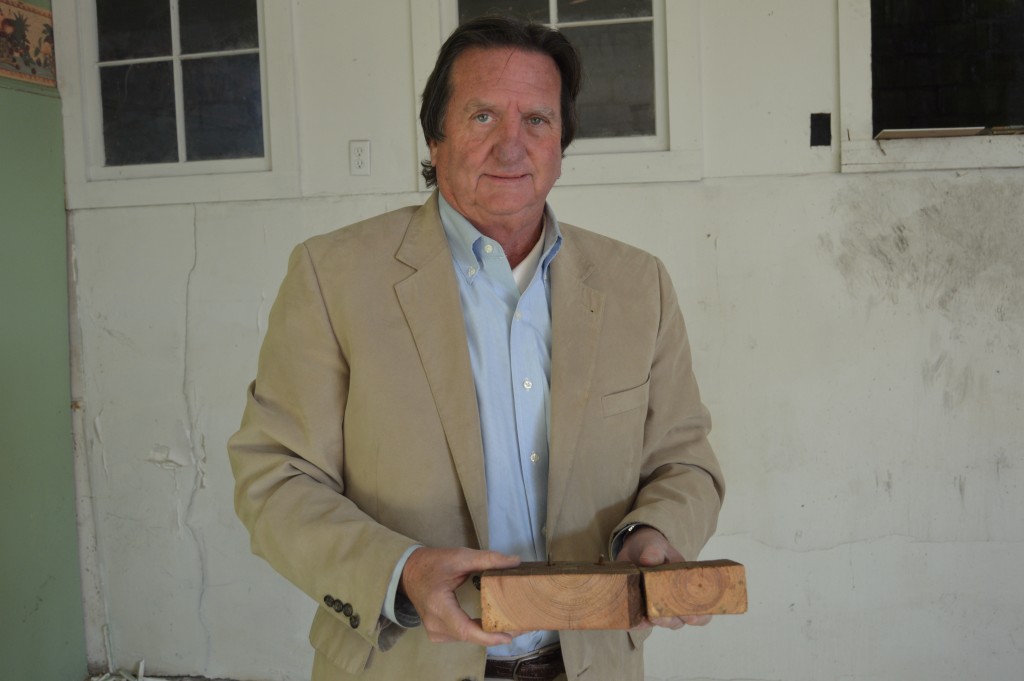 by Teresa Eubanks, Journal Editor
The owner of a Blountstown landmark will begin dismantling it next week to salvage
materials from the building that began as
a livery stable on Main Street in 1917.
In recent years, several structures that have been a part of the landscape in downtown Blountstown for generations have disappeared.  The old police station at the corner of Central Avenue (SR 20) and Main Street was torn down after the department moved into the former Blountstown Library site in May of  2007. The spot along Central Avenue where Pelt's Department Store moved into an early 1940s-era building was pulled down in June 2014. The Ford Motors Building built at West Central Avenue and Main Street in 1947 was badly damaged in a fire on April 14, 2016 and then demolished three months later.  Before then, a Ford dealership had been at that corner since 1927.
Anders Equipment Company will be the next to go.
It began as Leonard and Anders, Dealers in Horses and Mules, according to Jim Anders II, 65.  His grandfather was J.F. Anders who went into partnership with his cousin, Sam Leonard.  According to a piece of stationary from that time, the men also sold wagons, harnesses, fertilizer and raw fur.  Some of the items on one of their inventory lists shown the business had a truck and a car, each valued at $100, and 16 mules, valued at $150 each.  Their stock at that time also included 34 leather collars, plenty of hay and 966 gallons of syrup.
They first moved into an existing wooden building.  As their business grew, they began building around the smaller structure. "They tore it down after getting the other building finished," according to Anders.
In the 1930s, Leonard sold his interest in the company to Anders, who then added his son's name to the business, making it J.F. and C.L. Anders Horses and Mules. The stationary included their two-digit phone number: 36.
By the early 1950s, farmers turned to modern methods and the business was soon stocking tractors and other farm equipment.  The business name was updated to Anders Equipment Company.  Stalls that once held animals were converted into areas for mechanics to work on machinery.
Jim Anders recalls that in the mid-1950s farmers started trading in their mules for farm equipment.  After graduating from the University of Florida, he came back to Blountstown and worked at the family business from 1974 to 1985.
The business thrived for years but as farmers gave up their crops and sought other work it left the company with few customers.  "We were dependent on selling tractors to farmers and then the farmers went out of business in 1984," explains Jim Anders.  "We had no sales so we had to go out of business."
The mechanic shop was kept open until 2005.
Anders set up his real estate office in the building and remained there for a few years, "just kind of holding the shop together," he said.  He became active in timber sales.  "I was very busy and that's what kept the doors open," he said.
He rented part of the building to a Marianna couple who operated an antique shop there for a few years until 2005.
Anders now lives in Bay County, as does his two sisters and their families.  His 95-year-old Aunt Rosa Thomas resides in Dothan, AL.  He no longer has any close relatives living in Calhoun County.
When the walls are finally brought down and the lot cleared, he said, "It will be the end of an era."