Two men in custody on meth charges after warrants served at Bristol SR 12 residence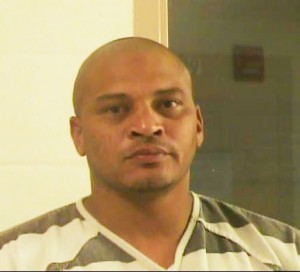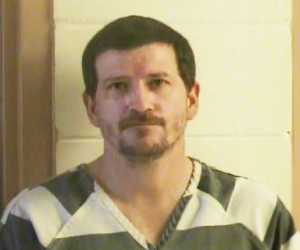 One suspect answered the door and the other was found hiding under a couch when members of the Calhoun-Liberty Drug Task Force went to serve arrest warrants at a Bristol home on March 29.
Task Force members arrived at the SR 12 residence of Matthew D. Perkins, 40, where they also expected to find 33-year-old Keino Jackson last Wednesday.
Both men were recorded selling methamphetamine to an informant working with the Task Force during an arranged buy on Feb. 8. According to the sheriff's office, the informant went to Perkins' home, where she paid $70 for 1.9 grams of meth.
During the exchange,  Perkins told Jackson to bring him the scales to weigh out the methamphetamine.  The two men were seen weighing the drug and then putting it in a plastic baggie.
Both are charged with sale of methamphetamine within 1,000 feet of place of worship.  Perkins' home is approximately 411 feet from the Bristol Church of God.
When deputies arrived at Perkins' home last week, he was quickly taken into custody and the house was searched.  Sgt. Adam Walker was going through the residence when he heard Calhoun County Sheriff's Office Lt. Bobby Revell yell out, "Put your hands behind your back!"
Revell discovered Jackson hiding under the couch in the living room.
In addition to the meth charge, Jackson was charged with resisting arrest without violence.
Additional charges are pending against Perkins after 2.3 grams of Alprazolam pills, 5.9 grams of marijuana, a digital scale and a grinder were found in his home.
Jackson was given a $30,000 bond and Perkins' was set at $32,500.  They both remain in custody at the Liberty County Jail.