Man arrested after repeated 911 calls and threat to EMT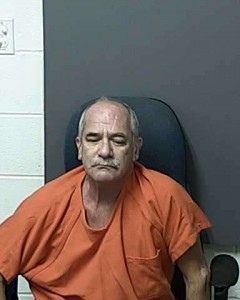 A Calhoun County man who repeatedly called 911 and kept hanging up is facing charges after a deputy and EMTs went to his home to check on him April 1.
Charles McClure, 61, of Altha, finally spoke with the dispatcher the seventh time he called.  "I want someone with a five-year degree to talk to me and see if I am retarded," he told her.
When Calhoun County Sheriff's Office Sgt. Ricky Mayo arrived, McClure told him he was experiencing back pain.  The deputy called for an ambulance.
When the ambulance crew arrived, McClure refused to let them check him.  He told them "I'll poke you in the eyes with my finger" if they touched him.  The EMS crew then backed away from him after being threatened.
He was charged with making false 911 calls and assault on an EMS employee.