Guzman charged with domestic battery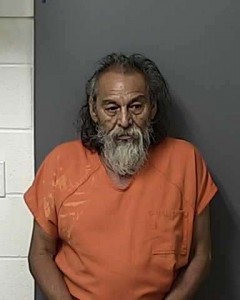 A deputy responding to a report of a domestic incident March 31 at Hidden Creek Trailer Park arrived to find the victim sitting on the porch crying.
She stated that Andres Guzman attacked her "for no reason."  In her statement, she said the 55-year-old man picked her up by her neck and threw her onto her bed three times until her boyfriend yelled at him to stop.
Guzman admitted grabbing the young woman and said he was trying to keep her boyfriend from staying at the home.
A witness also reported seeing Guzman pick up the girl by the waist and throw her on the bed.
Andres was handcuffed and taken to the Calhoun County Jail for domestic battery.