Grocery store manager charged with grand theft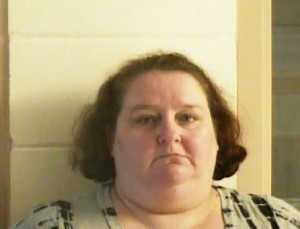 by Teresa Eubanks, Journal Editor
A longtime employee with Ramsey's Piggly Wiggly in Bristol was arrested March 31 for grand theft.
According to the Liberty County Sheriff's Office, Margaret Jenkins, 45, of Blountstown, had been taking cash from the store registers since 2016.  The amount stolen was estimated at between $5,000 and $10,000.
Jenkins was shift manager at the store and had worked there for several years.
A review of in-store security video documented multiple occasions when she removed cash from a register and pocketed it.
The total of stolen cash has yet to be determined but an investigator said "we're confident it's over $5,000."
Following her arrest, she was released April 1 on $2,500 bond.