Arrest made in theft of generator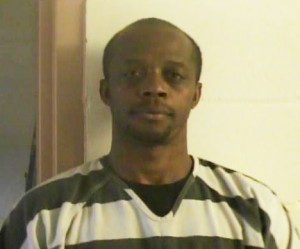 by Teresa Eubanks, Journal Editor
A Bristol man has been charged with grand theft, burglary of a structure and dealing in stolen property after he allegedly went into a building, removed a generator and tried to sell it to at least three people.
Demaurio Jackson, 37, was arrested March 30.
On Dec. 12, 2016, the owner reported the theft from a building he used for storage on his property along Pea Ridge Road in Bristol.   The red 12 hp Honda generator on wheels was valued at $3,000.  The equipment was distinctive because the owner had attached metal handles to it that were taken from an old chair, according to a report from the Liberty County Sheriff's Office.
Other items that went missing included a Craftsman impact wrench, Craftsman chainsaw, drimmel tool, router tool and miscellaneous tools.
Although there were no signs of forced entry, the owner said the building had been locked.  He told the sheriff's office this was not the first time someone has taken property from the building.
Deputy Daniel Deason spoke with a man who said that in January he had been contacted by Dontrious Lamar Gee, who told him his cousin, Demaurio had a generator for sale.
The man went to Gee's Baker Street residence to meet with Demaurio and look at the generator.  When he asked the men if it was stolen, he said they looked at each other and remained silent.  He did not buy it.  He gave the sheriff's office an accurate description of the missing generator, including the added handles.
When questioned by Deason on March 29, Gee stated that his cousin came to his house sometime before Christmas and told him he found a generator in an abandoned house and asked him to help move it.
Gee said he refused to help his cousin because he believed he was trying to steal the generator.
But he did agree to help out by calling someone to come look at it once it was removed from the owner's property.  After the first prospect turned it down, Gee said Demaurio tried to sell it to two other men.  Both refused to buy it but Demaurio decided to let one of the men "borrow" the stolen generator because some cold weather was expected.
Gee said he did not know where the generator was at this time.  He did comment that when the owner placed an ad in The Calhoun-Liberty Journal earlier this year about the stolen property, Jackson panicked.  Gee told the deputy they did not think stealing the generator "would be that big of a deal."
The generator has not been recovered.
Jackson is being held on $30,000 bond.