Teen, juvenile arrested for breaking into vehicles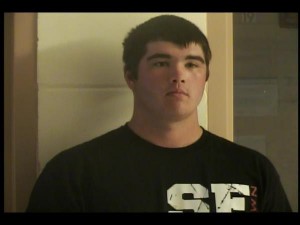 A man and an underage girl were arrested after they were caught on surveillance footage breaking into two vehicles parked at 12395 NW Baker Street in Bristol on March 19.
The investigation began after the  Liberty County Sheriff's Office received a complaint of a vehicle burglary that same day. Deputies determined that during the early morning hours of March 19, a white male subject and white female subject approached two vehicles on the property and entered both without permission.
Information was found identifying Dalton Brazell,  19, of Altha, as the male suspect and a juvenile as the female suspect. Investigators interviewed the two  and both admitted to going onto the property and entering the two vehicles without permission. Both indicated it was their intent to take a part off one of the two burglarized vehicles to use on Brazell's vehicle. Ultimately, the two suspects decided not to take the vehicle part, but instead took a glass tobacco pipe from one of the vehicles.
Deputies obtained arrest warrants for Brazell and the juvenile for the burglary of a conveyance and theft.
Brazell and the juvenile were found March 27 on Central Avenue in Bristol and arrested. The juvenile suspect was released to her guardian, and Brazell is currently held in the Liberty County Jail on $8,000 bond.