Cell phone keeps ringing as officers find drugs during traffic stop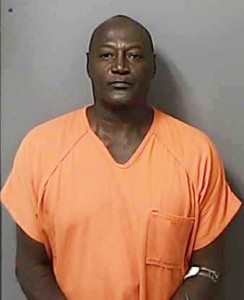 by Teresa Eubanks, Journal Editor
A Blountstown man was arrested after three small bags of crack cocaine totaling 10 grams, 24 grams of marijuana and papers used to roll up marijuana to smoke were discovered during a traffic stop last week, according to a report from the Blountstown Police Department.  A second man was released on a lesser charge and a charge is pending against a third person.
Officers pulled over a grey Mitsubishi SUV as it drove out of the Piggly Wiggly parking lot around 8 a.m. on March 24 after noticing the driver and front seat passenger did not have their seat belts on.
As they approached the SUV, officers noticed the odor of raw marijuana coming from inside the vehicle which gave them probable cause to search.
The driver, identified as Austin C. Byrns, 22,  stated that he had a gram of marijuana under the driver's seat.  Officers confiscated the bag.
The rear seat passenger, Frederick Baskette III, acknowledged that he had a metal pipe in his jacket pocket. When Lt. Tim Partridge reached up to remove it, he also found a baggie of what Baskette said was one gram of synthetic marijuana.
Partridge and Officer Jody Hoagland continued their search and found a large clear plastic bag with approximately 24 grams of raw marijuana under the passenger's seat where Joseph D. Baker had been sitting. Several packs of Zig Zag brand papers were in the same bag.
Also tucked under the seat was a honey bun box which was stuffed with three baggies of crack cocaine.
Baker was charged with possession of cocaine with intent to sell, possession of marijuana with intent to sell and possession of drug paraphernalia.  His cell phone, which kept ringing throughout the search,  was seized.  "During the traffic stop, the cell phone was receiving multiple messages inquiring about the purchase of illegal narcotics," according to the arrest report.
Byrns was charged with possession of less than 20 grams of marijuana and possession of drug paraphernalia.  He was issued a criminal notice to appear in court.
Charges are also pending the results of testing on a one gram bag of a substance Baskette identified as "Mojo."