Bristol man charged with battery, ammo possession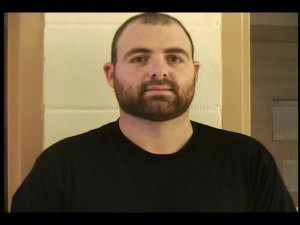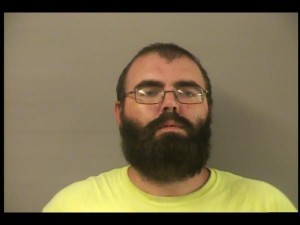 by Teresa Eubanks, Journal Editor
A Bristol man arrested last month after being identified as a large scale methamphetamine dealer has been arrested again, this time on a domestic battery charge.
Drew Ramsey, 31, was released from jail at that time due to serious health issues following a recent hospitalization, according to Liberty County Sheriff Eddie Joe White.   He was one of 24 local people arrested following a months-long investigation in to the sale of crystal methamphetamine by the Calhoun-Liberty Drug Task Force.
Deputies who were doing a welfare check on a woman after getting reports of domestic violence involving Ramsey discovered the victim on March 23 with a bruised and swollen left eye.  At that time, the victim did not want to file charges and asked to be removed from the scene.
When later asked to tell what happened to her eye, she agreed to explain her injury but refused to give a recorded statement.
The  woman said that on March 22, she and Ramsey had been at a business in Hosford, where Ramsey had gone inside to buy a drink. He returned after several minutes without the drink and then told her to go inside and get her drink.
When she refused, she said he slapped her and said she was "not going to disrespect him."
After leaving the store, Ramsey drove to Forest Road 103 and stopped.  She said he pulled her out of the car by her hair and began beating her "all over" with his fist and a knife.
He stopped and they began driving back to the highway.  At that point, she said he asked her a question that she "apparently did not answer right and he drove me back and beat me some more."  She said she feared he was going to kill her.
The victim, visibly upset and in tears, told investigators she loved Ramsey but was "very afraid of him."
The injuries to her face and legs were documented in photographs.
The home the couple shared was then searched and three unfired .22 cartridges were found in a dresser in the master bedroom.  Ramsey, as a convicted felon, is not allowed to have guns and ammunition.
Ramsey was arrested later that day in a traffic stop on CR 12, just south of SR 20.  He was removed from his truck and arrested for domestic battery.
He was also charged as a felon in possession of ammunition when 20 unfired .22S rifle cartridges were found in the center console of the truck he was driving.
A drug dog did a free air sniff around the vehicle and alerted to the odor of narcotics in the area of the passenger door.
Ramsey's passenger, Lance Dabney, 33, of Bristol was charged with possession of drug paraphernalia after a piece of tin foil with a burn spot in the center - known as a "boat" and used to ingest meth - was found in his wallet.  It field-tested positive for methamphetamine.
Dabney was released on March 27 on $2,500 bond.  Ramsey is being held without bond.