Blountstown man charged with battery for choking and using pepper spray on victim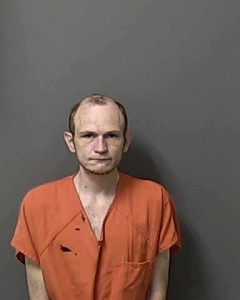 A Blountstown man was arrested March 22 after an altercation at a Guilford Circle residence last week that left another man on the ground after being choked and attacked with pepper spray, according to a report from the Calhoun County Sheriff's Office.
EMS was called out to the scene to check on the injured man who identified his attacker as Jeffery Griffin, 32.
Witnesses were questioned but gave conflicting accounts of what happened.
A deputy found Griffin standing outside a convenience store later that evening.
Griffin gave a statement admitting that he and the other man got into a heated argument.   He said he walked out of the residence to his vehicle, where he grabbed two cans of pepper spray and came back in and sprayed the victim.  Griffin then said he started choking the other man to incapacitate him.  Griffin said he stopped and walked out of the home after the man yelled at him not to kill him.
Griffin was charged with domestic battery by strangulation.