Smith charged with domestic battery by strangulation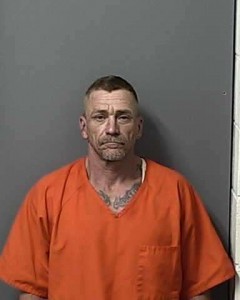 A woman with a bloodied face and other visible injuries was found waiting outside a neighbor's home after they called for a deputy to come see about her last week.
The woman told Calhoun County Deputy Quinn Dickey that she had recently moved out from her boyfriend's home but had been invited over earlier that evening.   She said while she was with Tracy J. Smith, 48, he read something on Facebook and became enraged.
She said Smith started striking her in the face and head.  When she tried to leave, she said that he followed her outside and attacked her.  She said he began punching her with his fist, knocked her to the ground, hit her in the head and choked her.
Once she broke free from him, she ran to a neighbor's home.
Her injuries were photographed and she was given information on domestic violence.
A relative came to pick her up after she declined medical care from EMS.
The deputy did not find Smith at home but he was later taken into custody after the March 15 incident and charged with domestic battery by strangulation.