Burke arrested for biting woman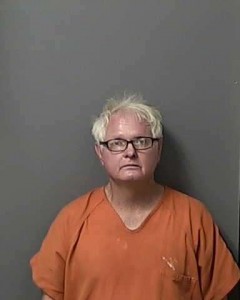 A 63-year-old Blountstown man whose efforts to sweet talk a woman did not end well was arrested on a battery charge after he allegedly bit her buttocks.
According to the arrest report from the Calhoun County Sheriff's Office, Robert E. Burke approached a woman in a trailer park when she went to an area with vending machines Friday.  The victim said he told her she was pretty and she thanked him but after that, his conversation became lewd.
When she got into her car to leave, she said Burke jumped in the vehicle with her and told her to take him to the residence she was intending to visit.  After arriving at the home, she said Burke continued making comments about her body and then suddenly bit her on the rear end.
Two other people at the residence did not see him bite her but said they heard him making disrespectful remarks.  One said Burke was known for "causing problems with other women in the park" by knocking on their doors and making lewd suggestions.
When questioned by Calhoun County Sheriff's Deputy Robert Ramer, Burke denied he had bitten the woman but admitted that his lips did touch her buttocks.