Woman arrested for cashing check twice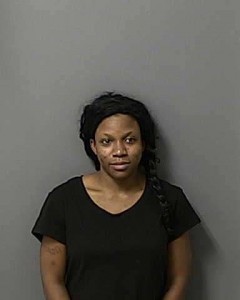 A Grand Ridge woman has been arrested for fraud after checks she wrote to Smith's Supermarket last September were returned.
Precious Hall, 26, wrote two personal checks to the store on Sept. 11 and 12.  She also cashed a check made out to her for $119 from Royal American on Sept. 9.
The two checks she wrote were returned for insufficient funds. The third check, made payable to her, was returned because it had already been cashed, according to the report from Altha Police Chief James Baggett.
Baggett discovered Hall had deposited the Royal American check electronically on Sept. 8, one day before bringing it to the Altha store.  He learned that she had opened up the checking account at a Marianna bank on Sept. 6.
The police chief contacted Royal American in Panama City, which owns apartment complexes around the country, and learned that the funds they sent Hall were to assist with her light bill payment at her apartment in the Cottondale Village Complex in Marianna.
She was charged with cashing or depositing a check with intent to defraud, which is a third degree felony.