Passenger injured when vehicle starter flies through windshield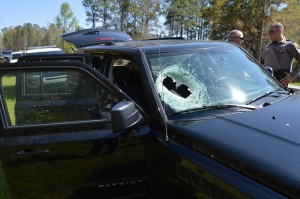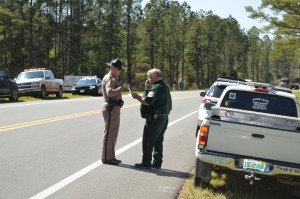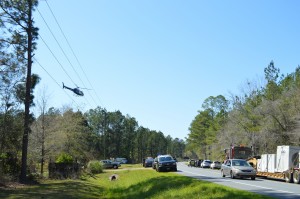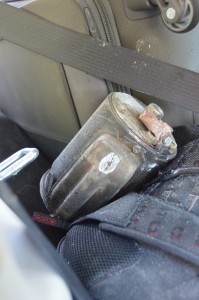 by Teresa Eubanks, Journal Editor
A passenger in a westbound Jeep was badly injured when an automotive starter believed to have fallen from a passing vehicle crashed through the front windshield and nearly severed his arm.
The Jeep was traveling on SR 20 in Calhoun County just past Reeder Road, heading for the Bay-Calhoun County line around 1:30 p.m. this afternoon
The driver of the jeep was not hurt.
Calhoun County Sheriff Glenn Kimbrel said an eastbound truck towing another truck was going by the Jeep when the large metal object hit the windshield in front of the passenger.  He was seriously injured and bleeding badly, according to the sheriff.
After striking the passenger, the starter traveled over the back seat and landed in the rear cargo area of the Jeep.
An EMS crew worked on the injured man before he was transferred a short distance by ambulance to an emergency helicopter that landed in a field beside the road.  He was then flown to an area hospital.
The vehicles causing the accident have not been located as of this time.
FHP troopers and local law enforcement officers are still at the scene at this time.