Motorcyclist seriously injured when car turns into his path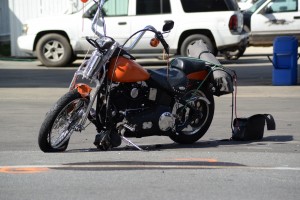 by Teresa Eubanks, Journal Editor
A 60-year-old Destin resident suffered serious injuries after his motorcycle collided with a car Saturday in Clarksville.
According to the FHP report, David Patrick Brennan was westbound on SR 20 around 2 p.m. when an eastbound car, driven by Heather Ann Vaughn, 27, of Panama City, attempted to make a left turn into a business parking lot.  The 1994 Harley Davidson collided with the right side of Vaughn's 2011 Ford Contour, ejecting Brennan.
Vaughn, who was listed as receiving minor injuries, was charged with a right-of-way violation.
She had her seat belt on; he was wearing a helmet.
Both were transported to Calhoun-Liberty Hospital.
The crash was investigated by FHP Trooper J. French.