Intoxicated man creates disturbance at restaurant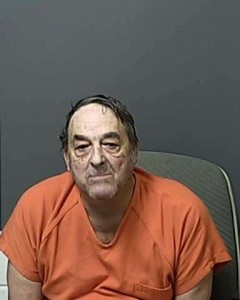 A North Dakota man who was reportedly harassing the staff and customers at Main Street Restaurant last week found a bed in the county jail after he was unable to tell a police officer where he was staying.
BPD Lt. Darryl Temple arrived at the restaurant around 3:15 p.m. on March 8 to speak with the 69-year-old man, who smelled strongly of an alcoholic beverage and appeared to be heavily intoxicated.
After the man produced his driver's license identifying him as Dennis S. Frisinger, the lieutenant told him the staff wanted him to leave and asked if someone could be called to pick him up. Frisinger replied no.
The arrest report noted Frisinger's speech was "very slurred" and he could not stay on topic.  As the two men went outside, Temple noticed Frisinger had difficulty walking and standing.
When asked where he was staying, Frisinger could not give any information other than "275."
He was taken into custody for disorderly intoxication and transported to the county jail.  His vehicle was left at the business with consent of the owner.