DUI arrest made after Jeep ends up in ditch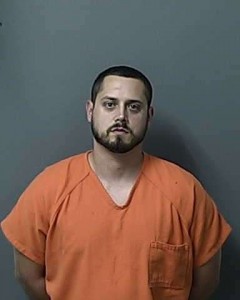 by Teresa Eubanks, Journal Editor
An effort to turn off CR 275 onto a private drive ended with a Jeep in a ditch and the driver in jail early Saturday morning.
Adam Cayson Edwards, 29, of Blountstown was charged with driving under the influence, careless driving and driving with an expired tag after the March 11 accident.
According to the Florida Highway Patrol, Edwards was traveling south on CR 275 in a 2008 Jeep around 4:43 a.m. when he tried to turn off the road but missed the driveway.  The jeep then went into a ditch and overturned onto its side.