Altha woman facing charge of child neglect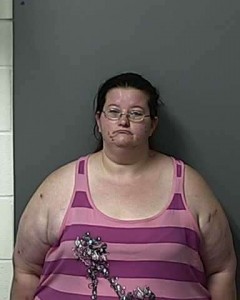 An Altha woman who called the Calhoun County Sheriff's Office to report having problems with her son was arrested Sunday. Michele A. Guerrero, 37, said the youth had been acting up and threatened to run away again.
In his report, the deputy - who has responded to previous calls at the home  -  noted that the youth "has run away from home multiple times with apparently no consequences, cannot conduct himself in an age appropriate manner, is offered no guidance for his behavior and is blamed for situations where he is not at fault." The report also pointed out that the family lived in "unsanitary conditions."
Guerrero was taken into custody and charged with child neglect without great harm.
An investigator with the Department of Children and Families allowed the deputy to return the boy and a sibling to their home with the stipulation that another adult would be present until he arrived.