Man charged with having relationship with teen babysitter after dad find texts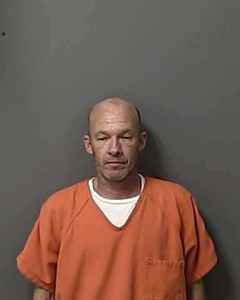 A Panama City man was arrested Monday after an investigation showed that he was involved in an inappropriate relationship with his family's teenager babysitter.
Bryan Curtis Poole, 41, is charged with lewd and lascivious behavior on a victim between the ages of 12 and 16 after graphic photos and text messages were exchanged between him and the girl, who lives in Calhoun County, according to a report from the Calhoun County Sheriff's Office.
The relationship came to light when the girl's father told her he was taking her phone away as punishment after she reportedly sent threatening texts to a classmate at Blountstown High School.
When she didn't return immediately after sending her to get the phone, the father went to her room and saw her holding it and apparently deleting the contents.
He took the phone and looked through it, searching for the threatening messages.  He soon began receiving a series of text messages intended for his daughter.  After the father responded as her, the sender identified himself as "Bryan" and explained he was using his mother's phone.
The messages the father received that were meant for his daughter included, "I wish you were with me now," "U think u will be able to come this week, I hope," and "Can't stop looking at your pics."
The father then asked his girlfriend who they knew by that name. She replied that the only Bryan they knew was Bryan Poole, a family friend.  She didn't know his address but was aware the girl had been babysitting for Poole and his girlfriend in Bay County. He had come to pick her up at her home while other times, the girl would meet him on CR 231.
The daughter later told her father she had sent Poole topless photos and he had sent her pictures of his genitals.
The girl told investigators with the Department of Children and Families that the relationship with Poole began when she was 15. The pair had intimate encounters in both Bay and Calhoun counties.
She told of an incident at his home when he stepped out of the shower and approached her, asking for her to perform a sexual act.   After that initial encounter, the activity continued.
Warrants are also being issued in Bay County.