Angry man arrested after incident at home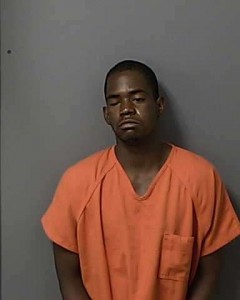 An intoxicated man who yelled taunts and made threats as he walked around in the yard of a Blountstown home around 11 p.m. was charged with criminal mischief and disorderly conduct.
Neighbors were drawn out of their homes by the commotion on March 1 when Kurtis Mathis, 26, walked up and tried to get into the house.
According to a witness, Mathis knocked on the door and when she opened it, he stuck his head in and yelled, "Where is he at…I'm gonna get him!"  The woman forced the door shut and locked it. Mathis then damaged the screen door.
Calhoun County Sheriff's Deputy Colby Beck arrived and saw Mathis standing outside and yelling.
After the deputy spoke with him, Mathis told him that he should let him fight the other man, who was outside at that point. Mathis started walking toward the other man and yelled at him, "Come on, let's do this!"  He continued yelling and spouting obscenities.
The deputy then took Mathis by the arm and put him in a patrol car.
The man he was angry with stated that he had seen Mathis a short time earlier at a tattoo shop.  He said Mathis was "very drunk" and "rambling on about paying back $20 he owed from months ago."
The man told Mathis he didn't want his money and went home.
Mathis showed up a few minutes later and became confrontational, he said.