Andrews arrested in Jackson County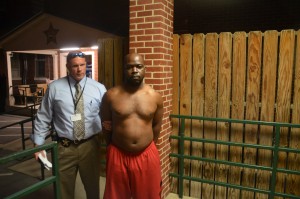 The last man on the list of suspects wanted by the Liberty County Sheriff's Office as part of a months-long drug investigation was taken into custody Tuesday.
Sheriff Eddie Joe White and Sgt. Mitch Willis accompanied Jackson County deputies when they went to a home on SR 73 around 6 p.m. and found Marcus L. Andrews, 33, of Bristol.
When investigators knocked on the door of the residence, Andrews answered it.  He was arrested without incident.
The investigation, dubbed Operation 24/7, was coordinated with the Calhoun County Sheriff's Office, working together as the Calhoun-Liberty Drug Task Force.