Calhoun County Sheriff's Office ***Missing Person Alert***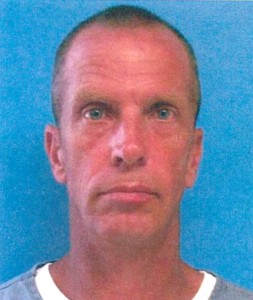 The Calhoun County Sheriff's Office,  along with the Jackson County Sheriff's Office, are investigating a missing/endangered person complaint.
On Feb. 14 an extended relative of Anthony Curtis York, aka Tony York, a 43-year-old white male, of Alford, had not been seen or heard from since approximately September of 2016.
The Criminal Investigations Division (CID) of both agencies are utilizing all available resources in an attempt to locate York. Persons of interest that may be responsible for York's disappearance have been identified and investigators are working to locate him.  If anyone has any information regarding the whereabouts of Tony York, please notify your local law enforcement agency or contact Chipola Crime Stoppers toll free at 1-800-222-8477 or (850) 526-5000.
The Calhoun County Sheriff's Office wishes to extend its gratitude to the citizens of Calhoun County in advance for their cooperation in this matter.