Alvin Curtis Black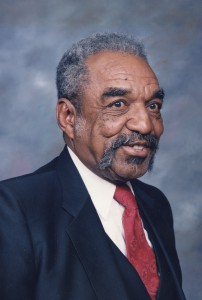 BENICIA, CA - Alvin Curtis Black, 87, passed away peacefully Sunday, Feb. 12, 2017. He was born in Bristol on Sept. 11, 1929 to Curtis and Blanche Black. Reared in a Christian home, he gave his life to Christ at a young age. He served in the U.S. Army during World War II. After marrying Thelma Courtney, they relocated to Benicia, CA, where he lived for more than 50 years.
He was preceded in death by his beloved wife; his parents; two brothers, Tim and Bill; and three sisters, Edna, Ruby and Mabel.
Survivors include two sons, Alvin, Jr. and Gregory; six grandchildren, Shaurita (Anthony), Gregory, Teddy, Chandra, Marjorie and Krissa; two great-grandchildren, Stephen and Aaron; three sisters: Lydia (John), Marie and Agnes (Roosevelt); and many nieces, nephews, cousins, and friends.
Family will receive friends Friday, March 10 from 3-6 p.m. ET at Strong & Jones Funeral Home at 551 W. Carolina Street in Tallahassee.
Graveside services will be held Saturday, March 11 at 1:30 p.m. ET at Southside Cemetery in Tallahassee. Interment will follow.
Strong & Jones Funeral Home is in charge of the arrangements. Submit condolences at strongandjones.com.