Sneads man charged with arranging to purchase meth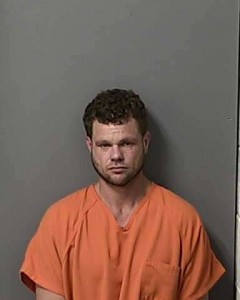 by Teresa Eubanks, Journal Editor
A series of text messages between a Sneads man and his contact in Bristol that indicated their involvement in selling methamphetamine has resulted in his arrest.
Samuel Brooks Shelfer, 37, was taken into custody on Feb. 22 for conspiracy to purchase methamphetamine and unlawful use of a two-way device (phone).
The man he was talking to, Drew Ramsey, 31, turned himself in last week. Ramsey has been identified as a large scale methamphetamine distributor by the Calhoun-Liberty Drug Task Force, which began an investigation into his dealings last September.
According to a report from the Task Force, two controlled drug buys were conducted with Ramsey which enabled investigators to secure search warrants and get copies of numerous text messages from his cell phone.
The messages document Ramsey's conversations about selling crystal methamphetamine with others, including Shelfer. "It is clear Shelfer was engaged in Ramsey's organization to distribute crystal methamphetamine (ice)," according to the arrest report.  "Most of the text messages was jargon using slang terms to discuss the illegal drug transactions and money."