Altha driver charged with DUI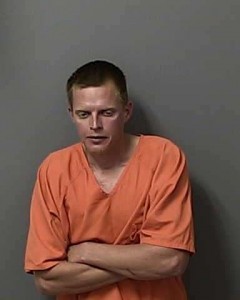 A 34-year-old Altha resident was charged with driving under the influence after a Calhoun County Sheriff's Deputy noticed him swerving over the center line and onto the grass as he traveled east on CR 274 West at 12:36 a.m. Friday.
He followed the pickup truck and once again, saw the driver leave the road and drive onto the shoulder before pulling back into his lane and then crossing the center line a second time.
Deputy Nick Keller conducted a traffic stop and as he approached the vehicle, he could smell the strong odor of an alcoholic beverage coming from the front of the truck.
The deputy told the driver, Coleman Tillman, that he had been stopped for reckless driving, failing to operate within a single lane and not having a tag displayed.  Tillman responded that he was in the process of buying the truck from a friend and it had yet to be registered in his name.
When asked how much he had to drink that evening, Tillman responded, "a few."
After failing a roadside sobriety test, Tillman was arrested and his truck was towed from the scene.
Two breath samples were taken to determine his level of intoxication.  One reading was .223; the other was .216.  The legal limit is .08.
He was booked into the Calhoun County Jail.