Marianna teen killed in Sunday crash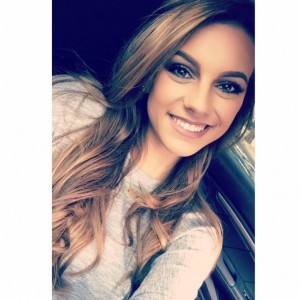 by Teresa Eubanks, Journal Editor
A Marianna teenager driving home from Tallahassee Sunday evening died after her car went off the road and struck a tree.
Sydney Holland, 18, was southbound on CR 269 in Gadsden County around 8:10 p.m. when she lost control of her 2011 Honda Accord after entering a curve, according to the report from the Florida Highway Patrol.
The car crossed the northbound lane, went onto the east shoulder of the road and hit a culvert.  The vehicle continued on and collided with a tree.
The driver was not wearing a seat belt, according to the crash investigator.  She was transported to Tallahassee Memorial Hospital where she later died of her injuries.
Holland was a student in the nursing program at Chipola College and had recently earned her AA degree in December.
Black ribbons are now hanging on the door at Paramore's Pharmacy & Gift Shop in Marianna where she was employed.
She and her friend, Drew Mayo, also of Marianna, worked together for the past two years and had known each other since they were children.  He described her as "One of the nicest people you'd ever meet. She always had a smile no matter what, was always happy, always making everyone around her smile."
He said she was always talking about nursing, explaining, "It was what she loved."
He added, "We were like two peas in a pod when we worked together. I always looked forward to working with her. We were always playing around and cracking jokes."
She is survived by her parents, Jeffrey Paul and Stacey Holland; her paternal grandmother, Bernice Holland; her sister and nephew, Kristen Holland and son Branson, all of Marianna.
She was preceded in death by her maternal grandmother Margaret Walker, great-maternal grandmother Hazel Lord, and her paternal grandfather Earl Holland.
Services are under the direction of  Marianna Chapel Funeral Home and will be held at 10 a.m. Thursday at Rivertown Community Church in Marianna.  The family will receive friends one hour before the service.  Interment will follow at Sims Cemetery.
In lieu of flowers, the family has asked that donations be made to the "Sydney Holland Memorial Nursing Scholarship Fund" at the Chipola Foundation, 3094 Indian Circle, Marianna, FL 32446.