Ice and Ecstasy discovered in trailer hitch during traffic stop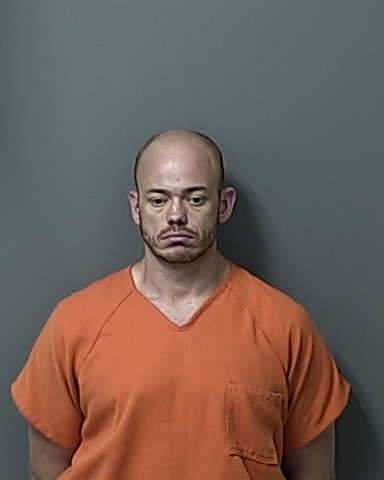 by Teresa Eubanks, Journal Editor
A Grand Ridge man is facing charges of distributing methamphetamine and trafficking in a controlled substance after he was pulled over last week in Altha, according to a report from the Blountstown Police Department (BPD).
Bradley Hugh Fellows, 34, was stopped after BPD Officer Jody Hoagland, who was patrolling with other members of the Blountstown-Altha Drug Task Force Friday night,  clocked him going 41 mph in a 35 mph zone near the Dollar Store around 8 p.m.
After the stop, Hoagland used his K-9 to do a free sniff search around Fellows' Jeep Cherokee.  The dog gave a positive alert on the vehicle, which was then searched.
Hoagland began looking in the driver's seat area before proceeding through the vehicle.  While examining the rear of the Jeep, the officer removed the trailer hitch.  He opened it and found a clear baggie with 3.3 grams of suspected ICE along with 30 Ecstasy pills.
After the evidence was photographed and bagged, Fellows was questioned inside the Altha Police Department.
According to the BPD report, Fellows admitted he knew the drugs were in the trailer hitch.  He said he brought the meth and pills to Altha "to get rid of them."
He was taken into custody and booked into the Calhoun County Jail.