Altha man charged in three county meth case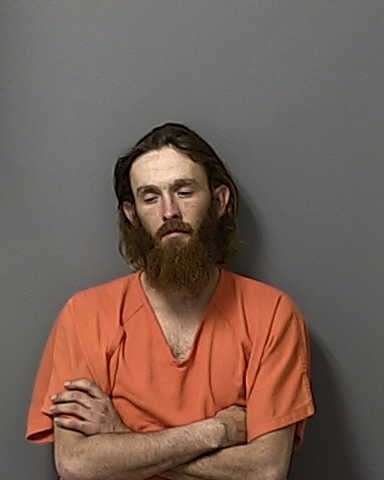 by Teresa Eubanks, Journal Editor
An Altha man identified during a drug investigation monitored by the Calhoun-Liberty Drug Task Force late last year was taken into custody Feb. 12.
Bradley Coy Johnson, 27, was charged with conspiracy to purchase methamphetamine and unlawful use of a two-way communication device (phone).   Both charges are third degree felonies.
Earlier this year, arrest warrants were issued for 24 people, including Johnson, from Liberty, Calhoun and Jackson counties.
According to the arrest report, the task force examined text messages between Johnson and another Altha man, Steven Waldron, who was arrested on Jan. 19.  The task force called Waldron a "large scale meth dealer" with many lower level co-conspirators who were distributing large quantities of crystal methamphetamine (ICE).  Waldron was charged with two counts sale of methamphetamine, conspiracy to sell methamphetamine and unlawful use of a two-way communication device.
The task force used a confidential source to make two separate buys of crystal meth for a total of four grams  from Johnson in Oct. 2016.
Investigators were then able to get copies of numerous text messages exchanged between Johnson and Waldron in which they discussed where to meet, "fronting" or loaning illegal narcotics, and exchanging U.S. currency for crystal meth.
In one exchange, Waldron wrote: "Hey, I need to get rid of 9 g (grams) today.   For u 80 a g.  I really need a 100 for each and every one of them but I'll take 80.  It's live or die bro."
Johnson replied, "I will help you out but you got to let me hold a few and flip them and I'll pay ya then grab a few more. But I'm trying to move my s*** too…and 9 g at 720 is really high but I know what's up and have no problem helping you out."
Waldron was released on $40,000 bond on Feb. 3.  Johnson was released Feb. 13 on $10,000 bond.