Woman arrested for cashing checks stolen from Calhoun inmate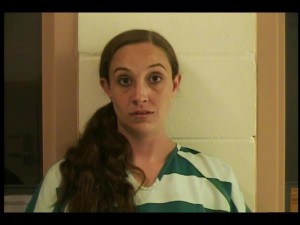 A Bristol woman was arrested on four counts of uttering a forged instrument after she allegedly stole, forged and cashed checks belonging to an inmate at the Calhoun County Jail.
Devin Herndon, 28, was taken into custody on Feb. 13.
According the to arrest report, the checks were taken from the victim's home in Bristol and cashed at Smith's Supermarket in Altha between Oct. 17, 2016 and Dec. 13, 2016.
The victim's name was signed on the checks and the name "Devin" was written in the memo section on some of the checks.
Clerks at the grocery store confirmed that Herndon had cashed four of the checks there.  Two were for $85 each, one was for $80 and another was for $60.