Newly released inmate charged with petty theft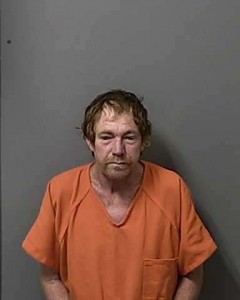 A man who said he had just been released from prison was taken to the Calhoun County Jail after a store clerk caught him stealing, according to a report from the Blountstown Police Department (BPD).
A clerk at the Chevron on Central Ave. East reported that a white male entered the store around 10 p.m. Feb. 6 and told her he had just gotten out of prison and was hungry and thirsty.
She said he hung around for a long time, walking in and out of the store several times before she spotted him putting items into his pockets.
After she told him to stop, she said he came to the counter and removed some items from his pocket.  When she told him she was calling the police, he ran from the store.
BPD Officer Daisy Holliday found him walking west on Central Avenue, carrying a garbage bag.
He admitted trying to take items from the store.  Several food items were found in the garbage bag.
When asked why he would commit another crime so soon after serving his time, he said he was hungry.
John Phillip Grace, 55, of Panama City, said a police officer had dropped him off at the store and told him it would be a safe place to sleep.  He said he was homeless and on his way to Panama City, where he has family.
Grace, who has a previous burglary conviction, was charged with petty theft.