Bristol DUI stop made near 3rd St.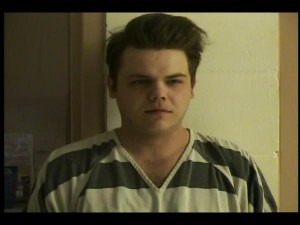 A Bristol man who was stopped after a trooper noticed he appeared to be speeding and his tag light was out was taken into custody for driving under the influence.
According to the arrest report, Chad Hemanes, 23, was westbound on Third Street in Bristol at a high rate of speed around 10:30 p.m. Feb. 2 when a Florida Highway Patrol officer signaled for him to pull over.
Hemanes ignored the trooper's patrol lights and continued on to CR 12 before finally coming to a stop at the intersection of Third Street and Second Avenue.
When the trooper spoke to the driver, he noticed the strong odor of an alcoholic beverage coming from the man and saw that his eyes were bloodshot and watery.
When asked if he had been drinking, Hemanes' speech was slurred as he said he had consumed two beers.
The trooper noticed numerous open beer cans in the floorboard, some of which were still cool to the touch.
Hemanes was unsteady on his feet and had to hold on to the side of his vehicle as he walked to the back at the deputy's request.  After failing a series of roadside sobriety tests, he was taken into custody.  He refused to provide a breath sample to determine his level of intoxication and was charged with DUI.