Timothy Glenn "Tim" Smith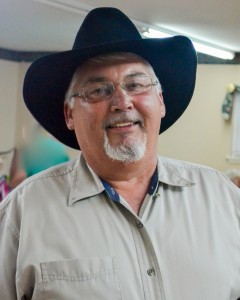 CLARKSVILLE - Timothy Glenn "Tim" Smith, 53, of Clarksville, passed away Thursday, Feb. 9, 2017. He was born in Blountstown, Nov. 4, 1963, to the late George Dewey and Hazel Frances Melvin Smith. He was a dedicated member of Calhoun County School Board for 18 years while also working as a mechanic for Calhoun County Senior Citizens Association where he retired in 2016.
He was a member of Traveler's Rest Free Will Baptist Church and was a very active member of the community. He was also a longtime member of Woodmen of the World Chapter 61.
He was preceded in death by his parents; two brothers, Roger Smith and Dewey Ralph Smith; an infant sister, Janet Smith; and a sister-in-law, Tammy L. Smith.
Survivors include his wife, Becky Trickey Smith; two sons, Travis Smith and his wife, Heather of Clarksville and Trent Smith of Tallahassee; a stepson, Jeffery Davis and his girlfriend, Jade Hatcher of Wewahitchka; a stepdaughter, Amanda Henthorn and her husband, Jason of Altha; two brothers, John Smith and his wife, Jennifer of Clarksville and Sammy Smith and his wife, Tanya of Blountstown; three sisters, Brenda Williams and her husband, Johnny of Chattahoochee, Frances Smith of Clarksville and Hilda Willis and her husband, Al of Altha; two sisters-in-law, Shirley Segers and Gail Faust; six grandchildren, Peyton, Cadence, McKenzie, Ridge, Madison and Tripp; and a host of nieces, nephews, and other extended family.
Family will receive friends Saturday, Feb. 11 from 5-8 p.m. CT at Adams Funeral Home.
Services will be held Sunday, Feb. 12 at 2 p.m. CT  at Traveler's Rest Free Will Baptist Church with Pastor Allan Austin officiating. Interment will follow in Traveler's Rest Cemetery.
Flowers are acceptable or you may make contributions in memory of Tim Smith to Calhoun County Senior Citizens, 16859 NE Cayson Street, Blountstown, FL 32424 or Covenant Hospice, 4215 Kelson Avenue, Suite E, Marianna, FL 32446.
Adams Funeral Home is in charge of the arrangements. You may offer the family condolences online at adamsfh.com.