Blountstown teen charged with dealing in stolen property for pawning Xbox & games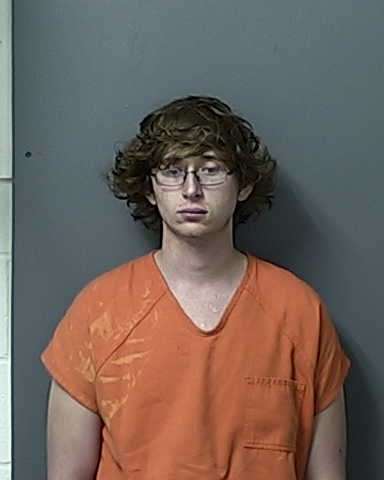 A teenager has been charged with dealing in stolen property following an investigation by the Blountstown Police Department (BPD) into a residential burglary last Thursday.
Arrested was Ian Arthur Nash, 19, of Blountstown.
BPD Officer Jody Hoagland responded to a SE Gadsden Street home Jan. 25 where the owner discovered numerous items missing when he returned home from work that afternoon.
A window on the south side of the residence was found to be the entry point for the burglar.
The stolen property included an Xbox One Gaming Console, two Xbox controllers, two Xbox One games, an iPad Mini with a black case, a silver iPad 2 with a pink case, three Xbox 360 consoles, a 32" inch TV, approximately 13 Nintendo 64 games and a large collection of football and basketball trading cards.
It was learned that some of the items were taken to a pawn shop, where Nash's signature was found on paperwork showing he pawned 16 games and two controllers, according to a BPD report.
After learning Nash was at a convenience store near the Harveys Plaza, officers took him into custody.
Nash was questioned and gave a sworn statement that he met a white male on the sidewalk near Subway who asked him if he was old enough to pawn some games for him.  Nash said he agreed to do so and got $30 from the pawn shop and was paid five dollars for making the transaction.
The victim later reported getting a phone call from a local man who had paid $200 for an Xbox One and two iPads that he later realized was stolen.  The caller said he saw four people he did not know selling electronics and jewelry in Bristol around 4:30 p.m. the day of the burglary.
The man reported that he left the bag and the three items he had bought at a friend's place at Sutton Creek Apartments.  Officers recovered a bag containing the stolen items from the woman living there.  While searching the bag, several documents were discovered, including a First Appearance form from the Calhoun County Courthouse with Nash's name on it.  Several other items in the bag had Nash's name on them.
Upon being questioned again, Nash admitted the bag was his but said he didn't know how the stolen property got in it.  He said he met with another man and loaned the bag to him earlier that day. The other man's mother advised that her son had been at home all day with the exception of about 30 minutes when he reportedly went to a relative's home.
Nash was arrested, charged and booked into the county jail.